Established as CMS Enhancements in 1983 and reorganized in 1997, CMS Products is a leading innovator in data backup, encryption and security technology for business users and consumers. Our flagship ABSplus automatic backup and restore disaster recovery solution, powered by our award-winning BounceBack software, is sold in more than 90 countries. In addition to our extensive line of laptop and desktop storage solutions, CMS offers a full suite of data security products for businesses, powered by our CE-Secure data encryption software. Our data security product line includes the innovative ABS Secure encrypted portable backup solution as well as the CE-Secure encrypted flash drives and hard drives.
CMS Products has received global recognition for its high quality, user-friendly product offerings. We offer our products to enterprise, government agencies, and educational institutions through national and international distributors and resellers. Our consumer products are available and can be purchased from our online store.
There are approx. 140,000 hard drive failures each week in the United States alone
Let's face it: your treasured data – the files on your computer that you cannot afford to loose – are under attack. No matter how many security programs you run, sooner or later, one of those threats is going to get through your defenses. Maybe it'll be a hacker. Or maybe a pirate out to hold your data for ransom. Or maybe just an old fashioned natural disaster. Only one thing's certain: it's not 'if' you lose your data. It's 'when'.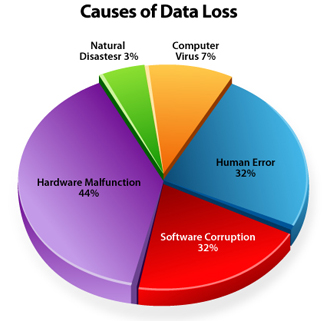 Data Loss Statistics
Following statistics were gathered from various sources:
---
PC users that suffer from data loss each year

25%

25%

People that have never backed up their data

30%

30%

PC users whose hard drives will die within five years

50%

50%

Businesses with no access to their data for 10+ days that file for bankruptcy within a year

93%

93%

Businesses that never reopen after a catastrophic data loss

43%

43%

Businesses that faced data loss due to accidental deletion, disk or system failure

70%

70%
WE ARE DATA BACKUP AND STORAGE EXPERTS
---
For decades, CMS Products has been helping customers with their data backup and storage needs. Let us help you protect your critical information. Years of experience and the dedication of our staff will help safeguard your valuable data.
Let us handle your backup needs, here's how we can help:
If you already have an external backup drive, you need
The Most Trusted Backup Software
BounceBack is a simple, powerful, and automatic PC backup software that doesn't take an IT expert to use.

Start from Backup Drive
No recovery process is required… you're up and running instantly after a disaster. Simply restart the system and select to run from the backup drive.
*Ultimate 2020 Only
Ransomware Protection
Recovering from a ransomware infection is a simple process… reboot and start from the backup drive. After wiping the system drive, a full-system restore can be performed from the booted backup drive. 
*Ultimate 2020 Only
Comprehensive backup options
With BounceBack, you can choose between file-level or image-level backups – meaning you can backup individual files, or your entire PC hard drive. Works on Windows 11, 10, and 8.
Fast backup speeds
BounceBack tested 4x faster than the nearest competitor. And, you can use automatic scheduling to backup bit-level or incremental changes, in between your full backups – ensuring your data is always protected, without needing to continuously run full backups.
Rapid restore speeds
A backup is only as good your ability to restore from it, and the new BounceBack offers up to 4x faster restores – without compromising reliability. The newly developed logic builds an index into your backups for the fastest backup import speeds ever.
Multi-threaded backup and restore
BounceBack utilizes new technology which uses multi-threaded I/O process to allow overlapping of file read and write operations for both backup and restore for faster processing, without compromising data integrity.
Auto shut-down after a backup is complete
Save energy and secure your machine with our new auto shut-down feature. After a backup is complete (copy jobs, file backups or image backups), you can now shut-down or restart your system automatically. No pop-up messages that stop you from going home early…
Disaster recovery image backups
Hard drive crashes are a fact of life. But with Disaster Recovery, you always have an image backup of your entire system, from your operating system down to your email settings and preferences. And with the fastest restore process on the market, you and your data can get back to work in no time.
Advanced scheduler
Now you can setup a unique, personal schedule within your backup routines to enable and disable backup jobs on your days of choice.
Easy to install and use
With easy installation, simple step-by-step wizards, and automated backups, BounceBack makes it easy to backup your PC and keep your data protected. Get your first backup up-and-running within minutes.
Mobile storage protection
CE Secure™ line of hardened, tamper-evident flash drives and external hard drives, lock down your sensitive data with an on-board, hardware encryption engine that puts a military-grade, AES-256 wall between unauthorized users and the drive's contents.
Mobile user-friendly solutions
There's no need for employees to install drivers or other software to securely access their stored data, workspace or applications. CE Secure™ drives come pre-loaded with everything users need, and they leave no trace on the host PC.
Solutions for the road warrior
When a mobile employee's digital identity is compromised, your network, your applications, and your data all become vulnerable. That's why CMS offers strong, multifactor authentication on CE Secure drives. And for users of CE Secure™ drives, CMS offers enterprise-class identity management capabilities – combining Public Key crypto services, two-factor authentication and strong password management – to shield identities out in the wild. Only CMS integrates these sophisticated protections with encrypted storage in a single mobile device.
Compliance made easy
CMS helps you simplify compliance with military-grade 
(FIPS 140.2)
 and encrypted USB flash devices. In addition, our mobile security solutions protect digital identities regardless of where your employees take them. Our centralized management platforms puts corporate in total control of data access and use, removing the reliance on the diligence of the hundreds or thousands of mobile workers who carry sensitive data with them every day.